Video © CENIZA. Sound © Andrea Muniáin

kasdfñasd, group exhibition
Espacio Cultural Serrería Belga --> 4 May – 4 Jun, 2023
Espacio Cultural Serrería Belga will become the main venue of the fourth edition of the MMMAD Festival Urbano de Arte Digital de Madrid. During the month of May, the space will host the exhibition
kasdfñasd
, which brings together the work of five artists linked to the city of Madrid whose work explores the relationship between the physical and digital worlds.
kasdfñasd
, an apparent typo that we all recognise, "an expression used when you are so excited that you can not find the words to describe your feelings" (Urban Dictionary), an internet word that is impossible to replicate or memorise and illustrates a new way of thinking articulated by the devices that surround us and give us access to the digital world.
Until relatively recently, our experience of the world was purely physical. With the technological and digital innovations developed in the late 20th century, we have begun to communicate and emerge in the digital space. Our online and offline behaviour and interaction differ significantly. Both are essential, as an inseparable combination through which we mediate our worlds.
In this post-pandemic universe we have learned to relate to our devices in strange and hybrid ways. Black screens surround us in all directions. They open windows to other presents, fictions and utopias. The echo of our existence in the digital world forces us to ask ourselves what is more real, what happens in the physical world or in the digital world.
This exhibition presents five installations by artists born or based in Madrid whose practice is situated on the limits between the physical and the digital, posing diverse dialogues between these increasingly intertwined worlds:
Enrique Agudo, Teresa Fernández-Pello, Andrea Muniaín, Yosi Negrín
and
Lola Zoido
.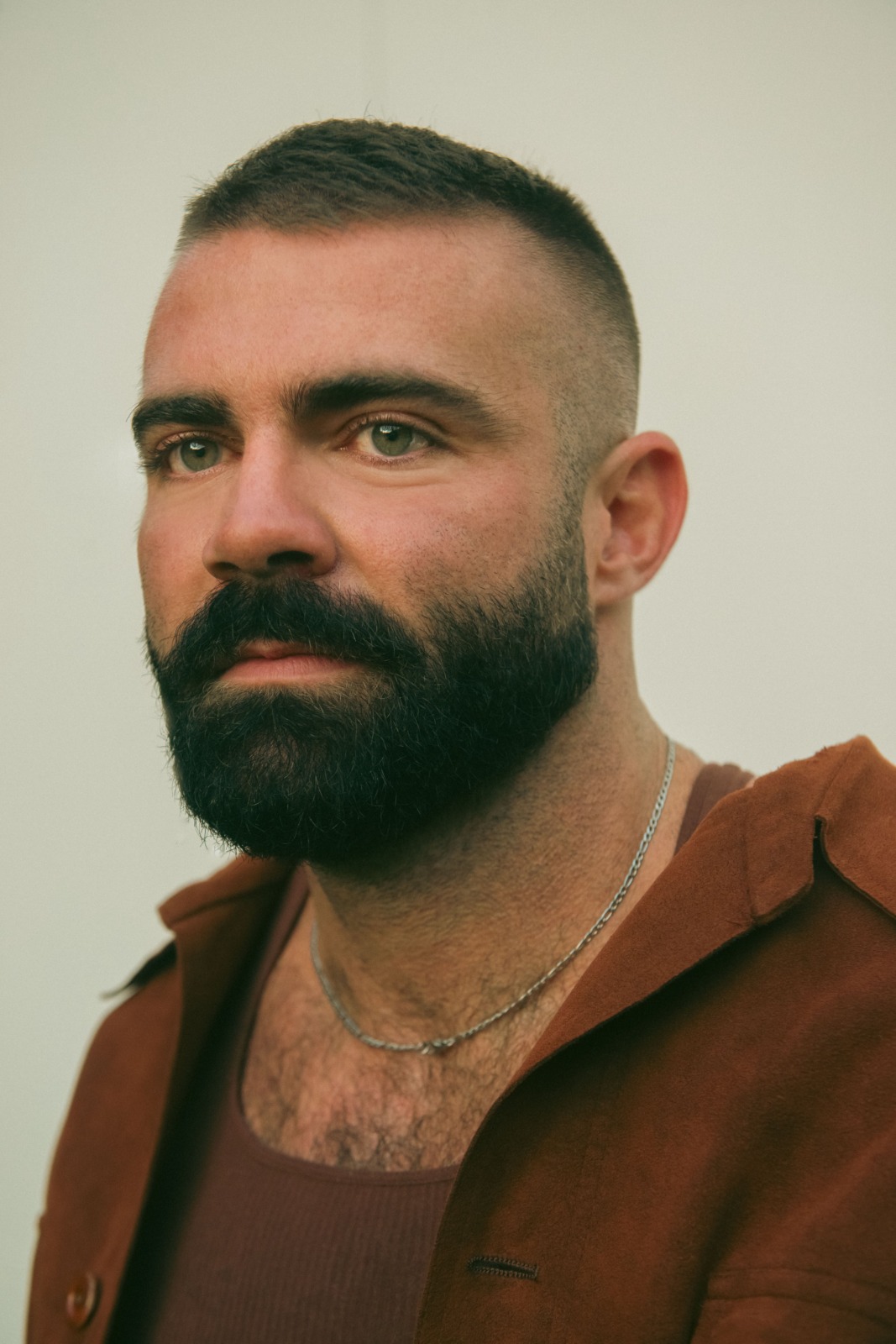 Enrique Agudo (Madrid, 1989) explores the limits of digital media. Contemporary culture is permeated by digital images, and Agudo's work focuses on recognising patterns in these digital indices and shedding light on how they affect the way we behave. We see the world through digital interfaces and, by extension, this is how we inevitably understand ourselves. His work has been presented at Victoria & Albert Museum (2022), IE Tower (2022), Tribeca Film Festival (2020), San Francisco Frozen Film Festival (2020), FIVARS (2020), Cannes XR (2020), Geneva International Film Festival (2020), VR Awards (2020), among others.
Teresa Fernández-Pello (Madrid, 1992) is a multidisciplinary designer and artist from Madrid based in the Netherlands. Her work encompasses diverse sculptural practices, with a special interest in electronic technologies, video art and spatial installations. Her recent research focuses on the interconnection between technological and spiritual development in fast-paced contemporary societies. Her work has been exhibited in Kant Garagen (DE, 2022), Microtuin @ DDW 22 (NL, 2022), Habitación Número 34 (ES, 2022), Mayrit Bienal 22 (ES, 2022), CentroCentro (ES, 2022), 3537 Space (FR, 2022), among others.

Andrea Muniáin (Tudela, 1994) is trained as an architect and researcher. Her practice focuses on the current relations between digitality, corporeality and physicality. Currently, Andrea's work explores, beyond the digital representation of bodies, the political component of these same representations. Her research is materialised in different practicable scenographies, through which she creates scenic narratives that intertwine the spaces of the physical and the virtual. Her installations reveal the implications of the applications of new digital technologies on subjectivities, bodies, spaces and identities.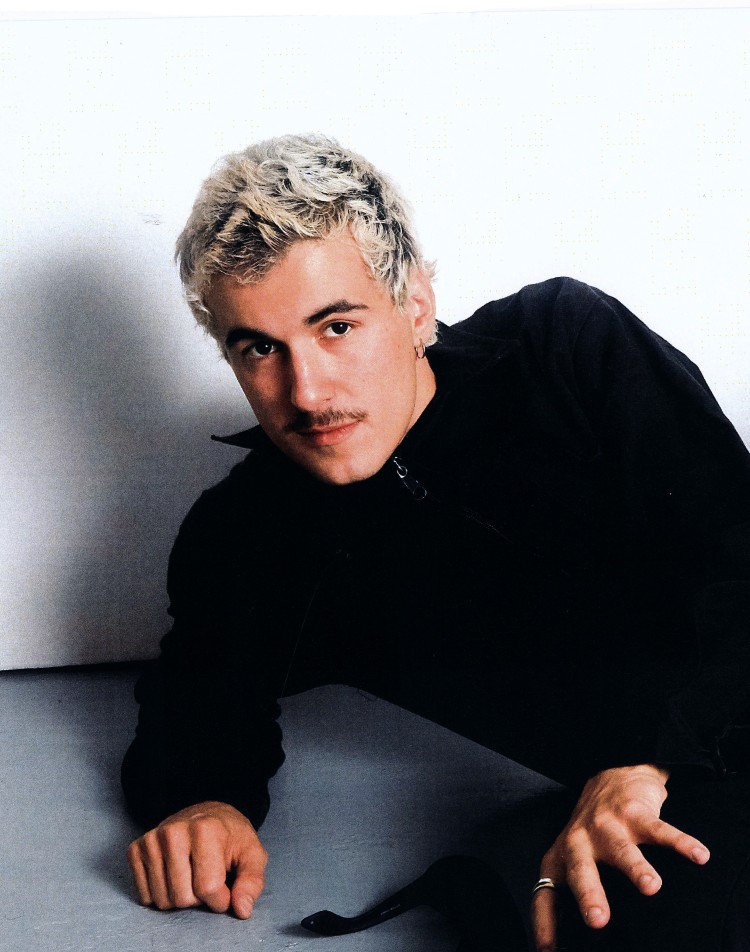 Yosi Negrín Ruiz (Tenerife, 1994) is an architect, artist and curator based in Madrid. His work investigates the existing and obscure link between the virtual and the real, focusing on how the construction of landscape and material reality are formed in relation to our knowledge of technology and the digital. He has had solo exhibitions at Espacio Cultural El Tanque (2021) and Habitación Número 34 (2021) and participated in group exhibitions at MIRA Festival (2022), Pasa Festival Korea (2022), Clemente Center NY (2022), Museum of Contemporary Art Zagreb (2022), Galeria Ocupa Porto (2022), Las Cigarreras Alicante (2022), Centro Cultural Conde Duque (2021), among others.

Lola Zoido (Badajoz, 1994) is an artist based in Madrid who explores the way we construct our reality through digital processes. Zoido's practice focuses on both the virtual outcome and the material of image production. Her production combines an analytical and poetic look at the relationships that emerge at the intersection between the digital and the physical. Her work has been exhibited internationally and nationally, at Tuesday to Friday (2022), MMMAD (2020), Centro de Creación Contemporánea de Andalucía (2019), TATE Exchange (2019) or La Tabacalera (2017), among others.